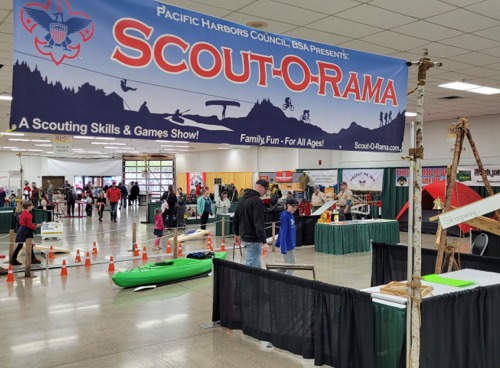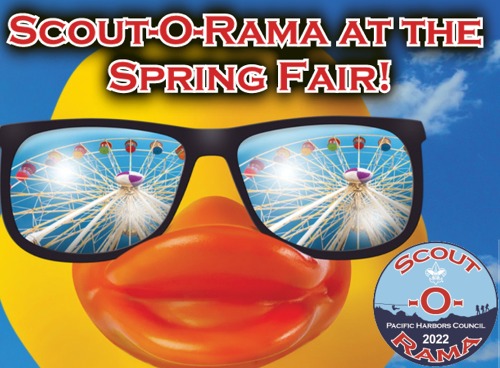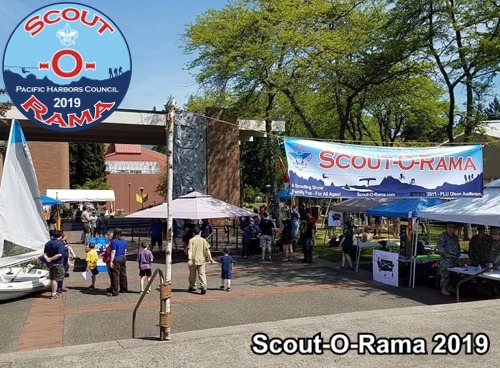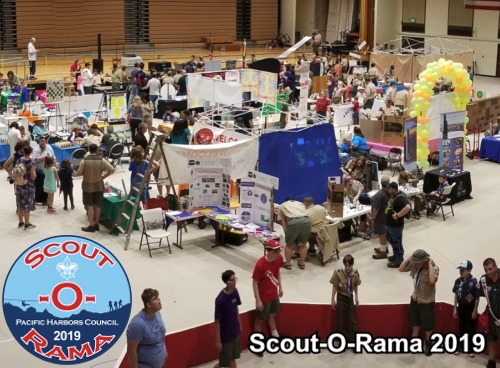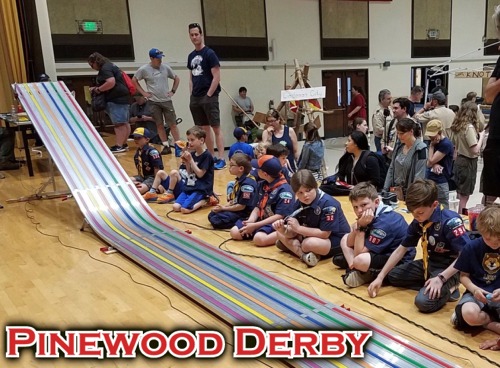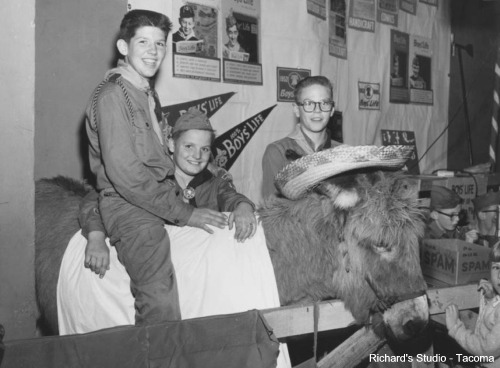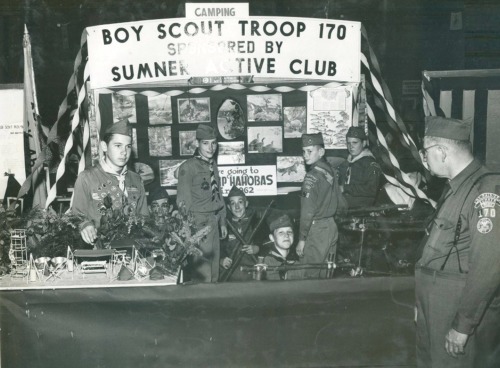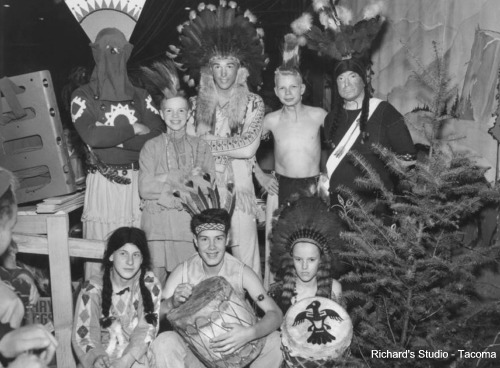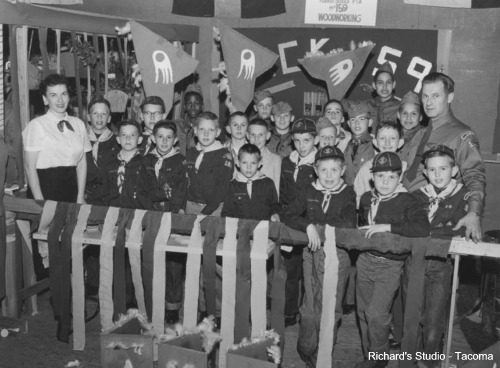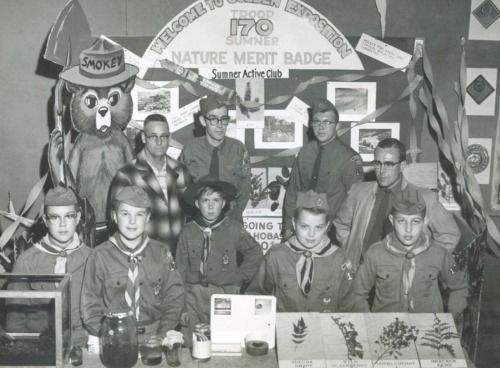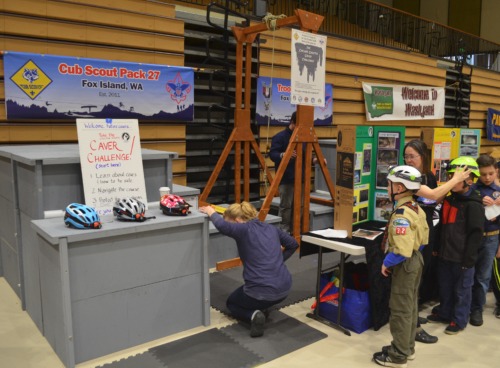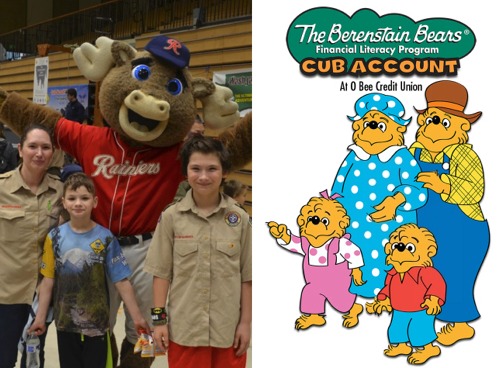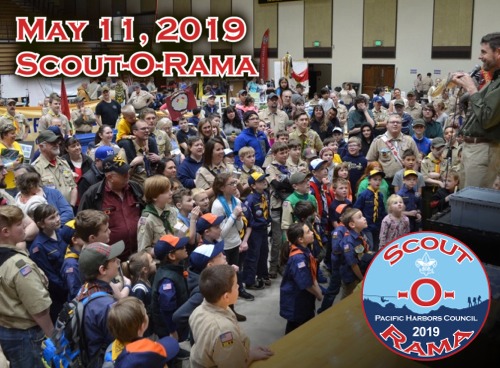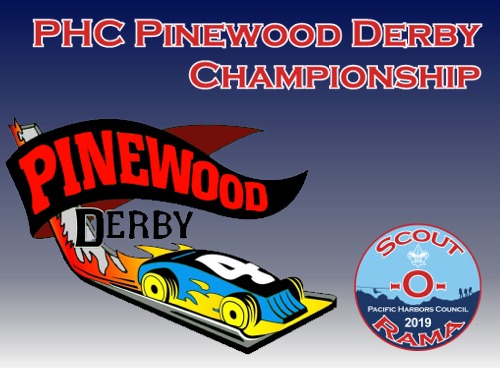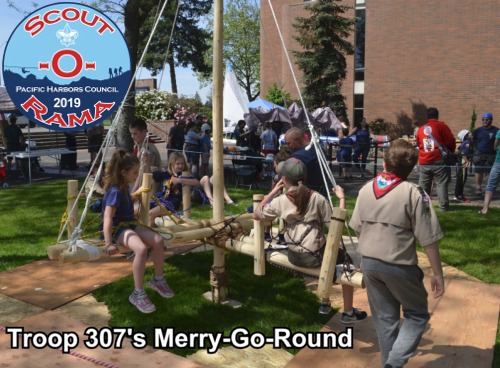 Volunteer Staff Wanted!
If your Scout Unit is interested in volunteering to staff an activity during the Spring Fair, please choose one of the following options. Volunteer shifts will be:
3 hours on Thursday and Sunday
3.5 hours on Friday and Saturday
Each volunteer will receive a ticket which includes entrance and free parking. Tickets can be mailed, left at the Tacoma Scout Office, at Fair Will Call, hand delivered, or met at Gold Gate.
Information inquiries for Volunteers (ask a question)
Scout-O-Rama 2024 is a family-friendly Scouting skills show or 'Scout Con', open to the public, offering outdoor related activities to learn more about Cub Scouts, Scouts BSA, Sea Scouts and the Venturing program for older teens. Girls in the Boy Scouts? YES! Find out about the the Family Scouting program for girls in the BSA for girls ages 6 - 10, and the traditional Scouts BSA program for boys AND girls 11 to 17 years old!
A Scout-O-Rama is a huge, interactive, indoor-outdoor hands-on "Scouting Experience", featuring family friendly activities, informational displays and hands-on opportunities to demonstrate Scouting's value to today's active families.
Try your hand at Human Foosball, learn how to set up a campsite, play chess, learn about Klondike Derbies, tie knots and lashings, check out the Scouting Museum, and race a Pinewood Derby car.
Scout-O-Rama 2024
Scout-O-Rama 2024 will be held at the Puyallup Spring Fair on April 11 - 21, 2024, and promises to be another awesome experience!
Scout-O-Rama in Pavilion -1st floor. The Scout-O-Rama will include 14 stations:
Pinewood Derby Track
Corn Hole Toss
Scout Information Booth
Camping Display
Human Foosball
Chess
Lashings
Kayak
Knot Station
Miniature Golf
Klondike Derby Display
Canoe
Baloo Toss
Scouting Museum